Free adapted computers
Pass IT On refurbishes donated computers and gives them free of charge to people who live in the EH (Edinburgh) post code area and who cannot access publicly available digital technology due to their disability or long-term health condition. We adapt the computers to suit the personal needs and interests of each individual.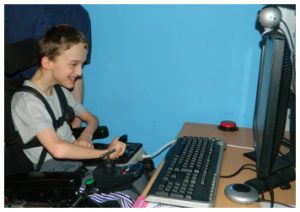 Setting up an internet connection if necessary, we then install the computer system in our client's home, giving them the opportunity to enjoy all the benefits of today's digital technology in their daily lives.
Find out more about how to register for an adapted computer.
Sales of low-cost refurbished PCs
As a Microsoft Registered Refurbisher, we also sell surplus donated computers at low cost.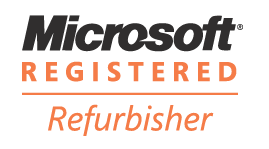 These refurbished computers are available to anyone – whether you're a small business, a charity or an individual. For people of limited means, we're providing a more equal footing in today's society. In addition, all the money from these sales goes towards helping us provide our core service.
Find out more about buying a low-cost computer from us here: Buy a Refurbished PC.