Pass IT On is an Edinburgh based charity, founded in 2002.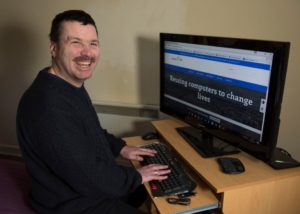 We provide free computer systems to people who are unable to access publicly available computers because of their disability or long-term health condition. We adapt and customise donated equipment to our clients' individual needs and interests.

We believe passionately that the benefits of digital technology should be accessible to all members of society.

Pass IT On has received funding for the past three years from the Scottish Government as part of their Digital Participation Strategy.